Artasi - Lenovo - Realwear ecosystem, hardware, platform, services and App help improving efficiency and productivity remotely.


Artasi goal is to bring our turnkey solution in front of our customers to fulfil their needs. They will then benefit from
Strong partnership between Lenovo and Artasi
Optimised hardware and software solution including Lenovo and Realwear devices
One stop shopping solution
Global implementation support and deployment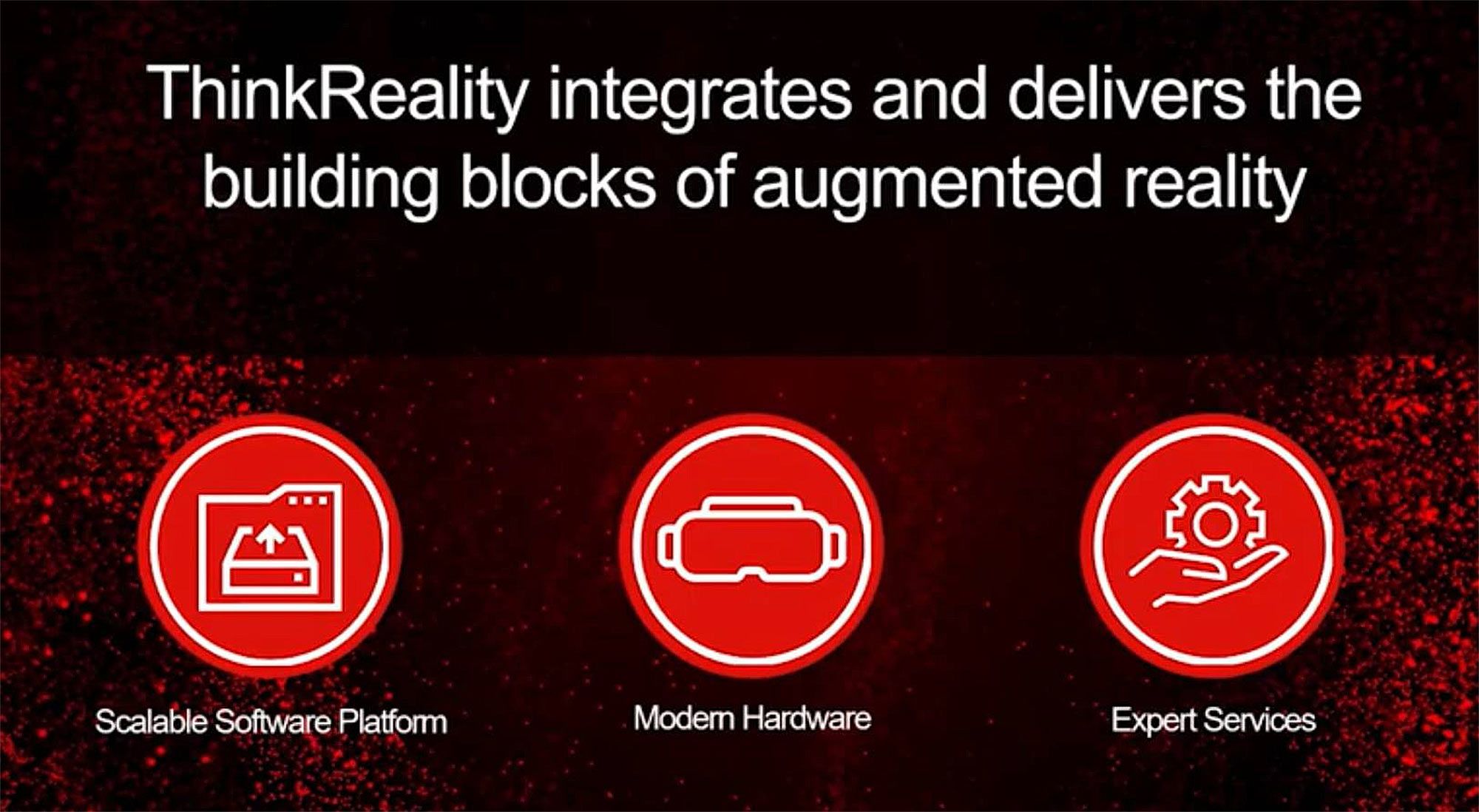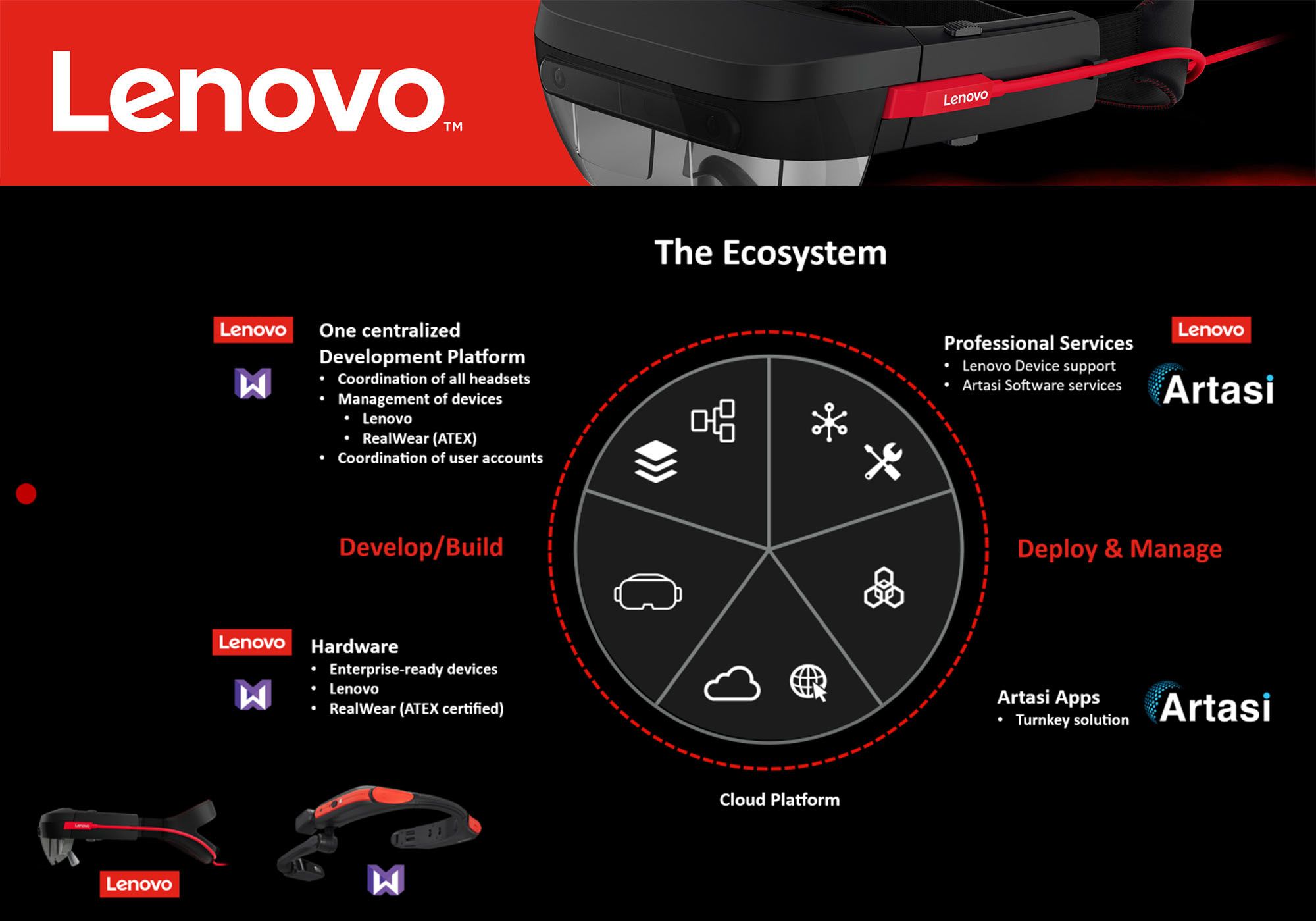 SAFETY
Lenovo A6 certified: EN1 66 2001
Possibility to wear safety glasses under the Lenovo A6
Possibility to wear a safety helmet above the Lenovo A6

NOISE
Embedded noise cancelling system in the Lenovo A6
Voice command available with the Lenovo A6
Option - Possibility to connect a noise cancelling headset with the Lenovo A6 (ex. 3M Peltor)
Connection possibilities: Bluetooth / Wired to the Compute Pack

WIFI AND BLUETOOTH
Wifi & Bluetooth connection in the pocket and not next to the brain
Wifi connection to the factory or the warehouse
Possibility to connect the Lenovo A6 via hot-spot to : a smartphone / a dongle

BATTERY AND DURATION OF THE EXPERIENCE
With current battery, ideal experience lasts 45 minutes
Official communication from Lenovo: up to 90 minutes with video streaming / up to 3.5 hours without video streaming
Battery in the pocket and not next to the brain
Option: possibility to use an extra Compute Pack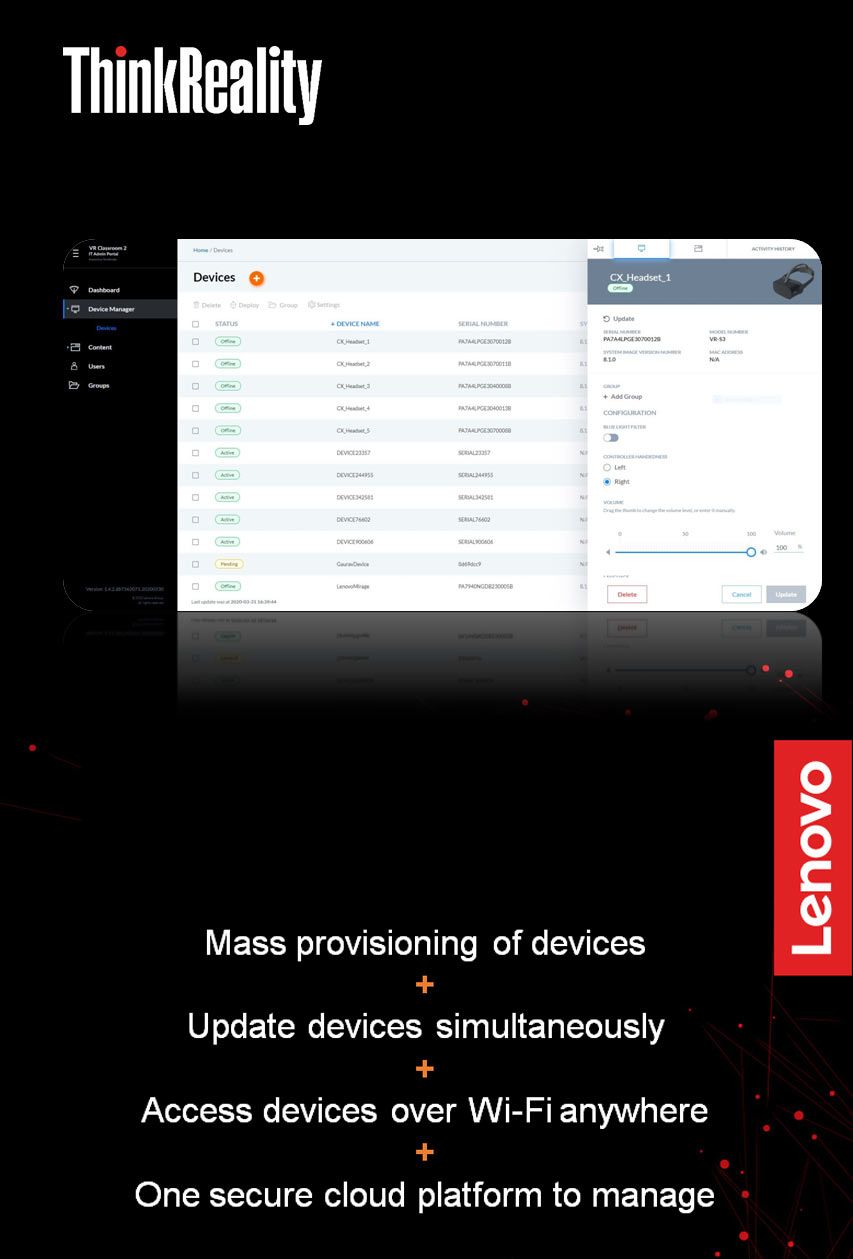 ThinkReality

VR S3 is ready for ThinkReality out of the box.
Easy to deploy large quantities of devices
Manage applications and updates remotely
Monitor device health, battery levels
VR S3 Sold with ThinkReality or standalone